Pathfinders is one more step in the pursuit of our mission to help the daring build legendary companies, from idea to IPO and beyond.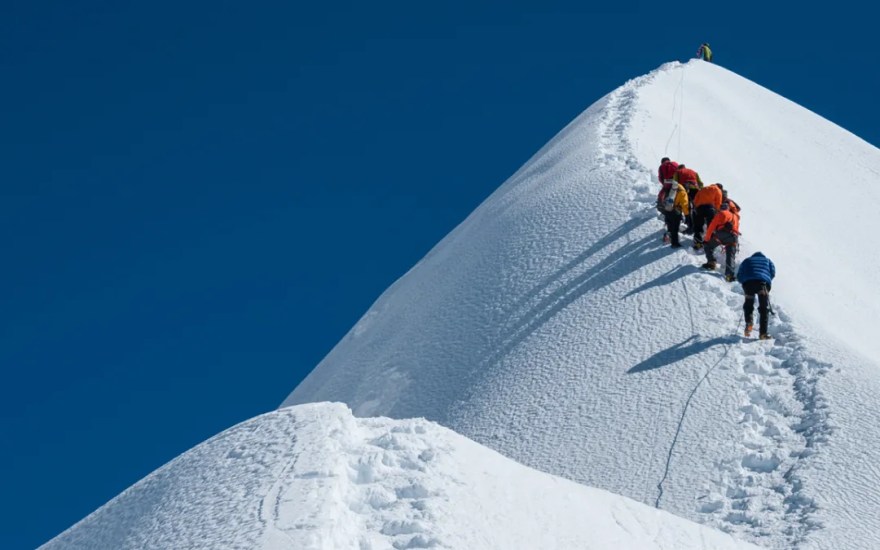 By Harshjit Sethi, Mayank Porwal and Sidhant Goyal
We are excited to announce the launch of Pathfinders, a platform that connects early-stage founders from India and Southeast Asia with exceptional operators and investors who can help startups succeed in new markets.
A year in the making, Pathfinders leverages the power of the international network that Sequoia has built over 50 years to give companies we partner with a head start in their global ambitions.
The genesis of Pathfinders was in an internal Zoom brainstorm session in late 2020 that focused on a question we continually ask ourselves: "What more can we do to help our founders succeed?". Company building is a core tenet of ours, and we challenge ourselves from time to time to go further to help founders build companies that endure. We were noticing an increasing trend in the number of companies we were partnering with that had global ambitions from Day One, and the challenges faced by early-stage startups quickly became the focus of that call.
As founders in our region look to go global, they typically approach us for help on three questions: (1) how do I hire the best folks in a geography like the US where I have no personal networks, (2) how do I land an initial set of customers who will take a leap of faith on a fledgling India/South East Asia company and (3) since I'm competing with the best in the world, what does world class, in each functional area, look like?
As a working group we cycled through many ideas but, in a manner no different than a young startup, we kept running into challenges on scalability, cost or real user pull. Finally we landed on an idea for a matching program that grew into Pathfinders.
For startups with global ambitions, Pathfinders is a platform that connects founders with seasoned business leaders who can accelerate their company-building journey by helping them develop and execute their go-to-market strategy, make key hires, think through design choices and more. Our pathfinders are founders/CXOs from some of Silicon Valley's more innovative technology companies, including Amit Singh (President, Palo Alto Networks), Oliver Jay (ex CRO, Asana), Param Kalhon (CPO, UIPath), Prasanna Sankar (Cofounder, Rippling), Pratyus Pattnaik (Snr Director of Engineering, Okta), Sandeep Johri (former CEO, Tricentis) and more. Their experience and networks gives our founders a leg up they need to succeed in a new market.
For our pathfinders, the platform represents an opportunity to invest in some of the most promising tech companies from our region alongside Sequoia Capital India & Southeast Asia, at the same terms and with no commercials to Sequoia. It also lets them give back to the next generation of ambitious, young startup founders, a sentiment we have consistently heard as we work with these individuals.
As a design choice, we want to encourage and reward pathfinders who go out of their way to help companies succeed. To that end, we periodically ask founders for their feedback on working with an individual pathfinder. That feedback is shared with the next set of founders getting these individuals onboard so they can make an informed choice that is predicated not only on the experience of the individual but also how they have helped companies in the past. Pathfinders is also entirely pro bono, which means there's no commercial benefit to Sequoia. For us, this is part of our commitment to help build market leading companies that will endure.
Finally, we want to simplify and productize the process for all parties involved. Pathfinders is moving to an app, now in beta, that allows founders and pathfinders to connect and learn more about each other. Participating pathfinders can view a curated list of startups looking for support in their area of expertise, listen to virtual pitches and access a single-view portfolio management dashboard in the app.
As we've scaled the platform over the last year, we have onboarded 25 pathfinders who are veterans and experts in their respective fields, from sales to product, marketing, tech and finance. Six of our early stage companies have received investments from these pathfinders, and the feedback on these individuals has been glowing. Nishant Modak, co-founder of Last9, an early-stage software infrastructure company that's taken part in our beta program says: "The pathfinders I've partnered with have had a meaningful impact on the company so far, adding value on areas such as product marketing, customer connections, analyst relations, hiring and other core pillars of our US GTM."
We've had tons of positive feedback from our pathfinders too. "The entire enterprise software market is being disrupted by next generation SaaS built using cloud, AI and mobile-first design principles. To succeed Indian disruptors need to understand the Western buyers, their needs and their users expectations clearly and design products that fit them effectively. Pathfinders connects entrepreneurs with experienced operators living in these countries, who have built expertise over decades understanding Western buyers," said Amit Singh, President, Palo Alto Networks. "I'm personally excited working with young disruptors and sharing what I have learned over thirty years of building products and businesses. It's a great opportunity for me to reconnect with India and give back to the next generation".
Now that we've validated the proposition and reached product-market fit, we're excited to launch Pathfinders to a broader set of Sequoia portfolio companies in India and Southeast Asia.
We believe hundreds of successful cross-border companies will emerge from India and Southeast Asia over the next few years and we couldn't be more excited about the impact they'll have, creating millions of jobs at home and abroad and improving the lives of their customers, all over the world.
If you're building a SaaS startup, or any company with global ambitions, out of India or Southeast Asia – reach out to us. It doesn't matter what stage – many of our partnerships have been formed with ambitious founders with nothing more than a vision and a dream. We, along with our growing network of pathfinders, are here to help you make the leap.
Pathfinders is one more step in the pursuit of our mission to help the daring build legendary companies, from idea to IPO and beyond.